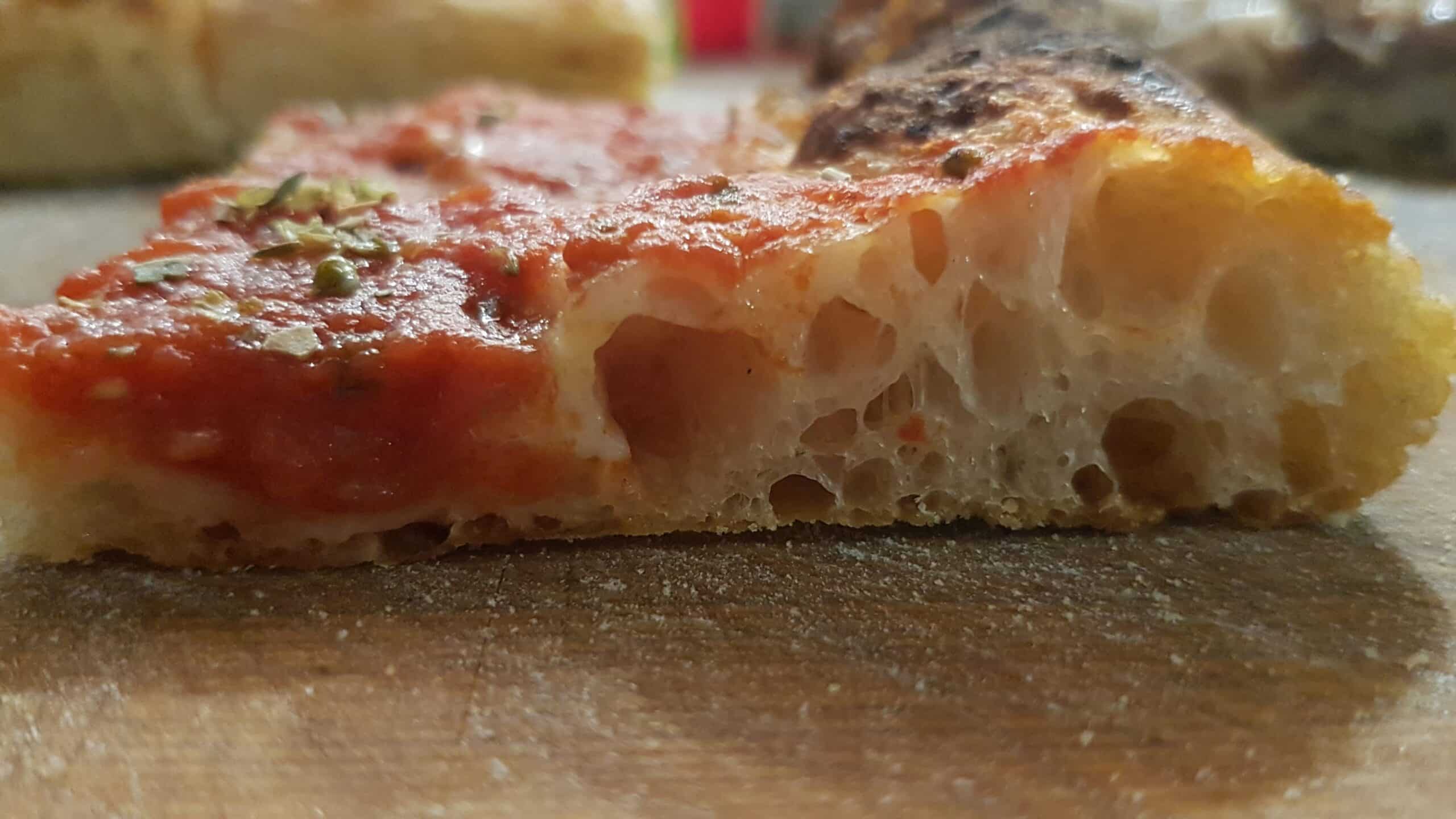 Is it possible to make the bonci pizza recipe with 8 hour leavening? The answer is yes, just pay close attention and the pizza is done. Sometimes we get the idea of ​​preparing a pizza for the evening and we don't have much time to let it ripen for 24 hours, so an 8-hour leavened pizza at room temperature is possible.
What we need for the Bonci pizza recipe with 8 hour leavening
To make a pizza in the day you need a flour with little strength. In this article I explain the difference between flours and their type of strength, I advise you to read.
So going back to our discussion we need a flour for bread (0/00 with a W of 200) to obtain a good product.
With our pizza calculator we will see how to obtain the ingredients based on the time available. By changing the maturation hours in the fridge, bringing them to 0 and bringing the leavening hours at room temperature to 8, we will obtain our ingredients.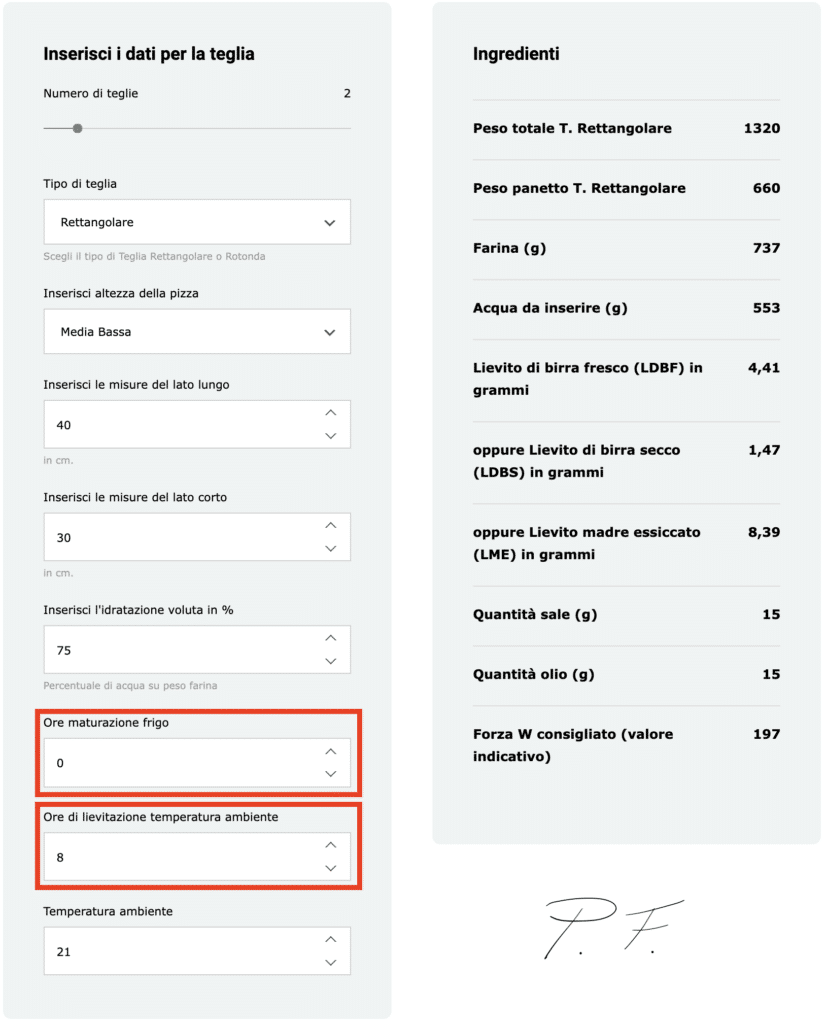 If you like our recipes and if you like, follow us on our FACEBOOK PAGE, INSTAGRAM , to stay up to date on recipes and news!
Pizza recipe bonci leavening 8 hours
Infographic Recipe pizza bonci leavening 8 hours